1
« on: March 31, 2010, 02:30:04 PM »
This is what happens when I get bored. Somebody take the internet away from me.
DracheaRannak
on DeviantArt has a very fun
Sailor Scout Dressup Game
(from the anime Sailor Moon) that I often play instead of doing things like chores or homework. It was during one of these dressup sprees that I made Sailor Scout versions of a few Archie girls! I thought I'd share because they amused me, at least.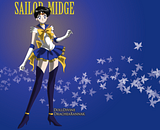 It would also be fun if you guys posted any versions you guys made, since the color choices for mine were kind of random and I'm sure somebody else could do better XD And I'll leave it to somebody else to make Sailor Archie