Nah... not so much! ???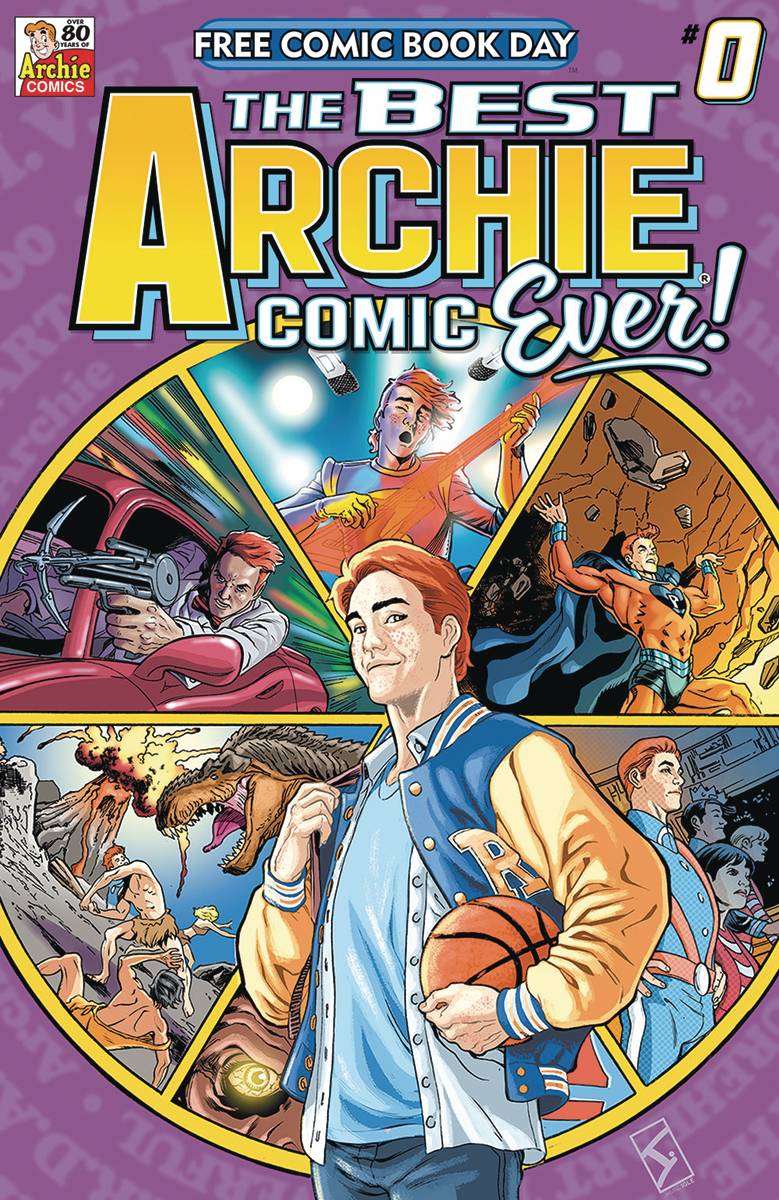 This consists of a 4-page preview (or prequel?) to a Pureheart the Powerful story scheduled to appear in the upcoming one-shot
The Best ARCHIE Comic Ever! #1
(see cover below), plus a short story reprinted from a recently published one-shot,
ARCHIE Love and Heartbreak Special #1
, plus another story which may be either a reprint of a recent one-shot or a preview of an upcoming one-shot (I'm not sure).
None of the stories in this FCBD issue are written & drawn in the "classic Archie" style.
It is weird that Archie is now in the position of publishing a FCBD issue (itself a one-shot) that is a part-reprint of an already-published one-shot, and part-preview of another upcoming one-shot of the same title. All things considered, I think I'd have preferred a FCBD one-shot that was entirely assembled from classic-style Archie reprints.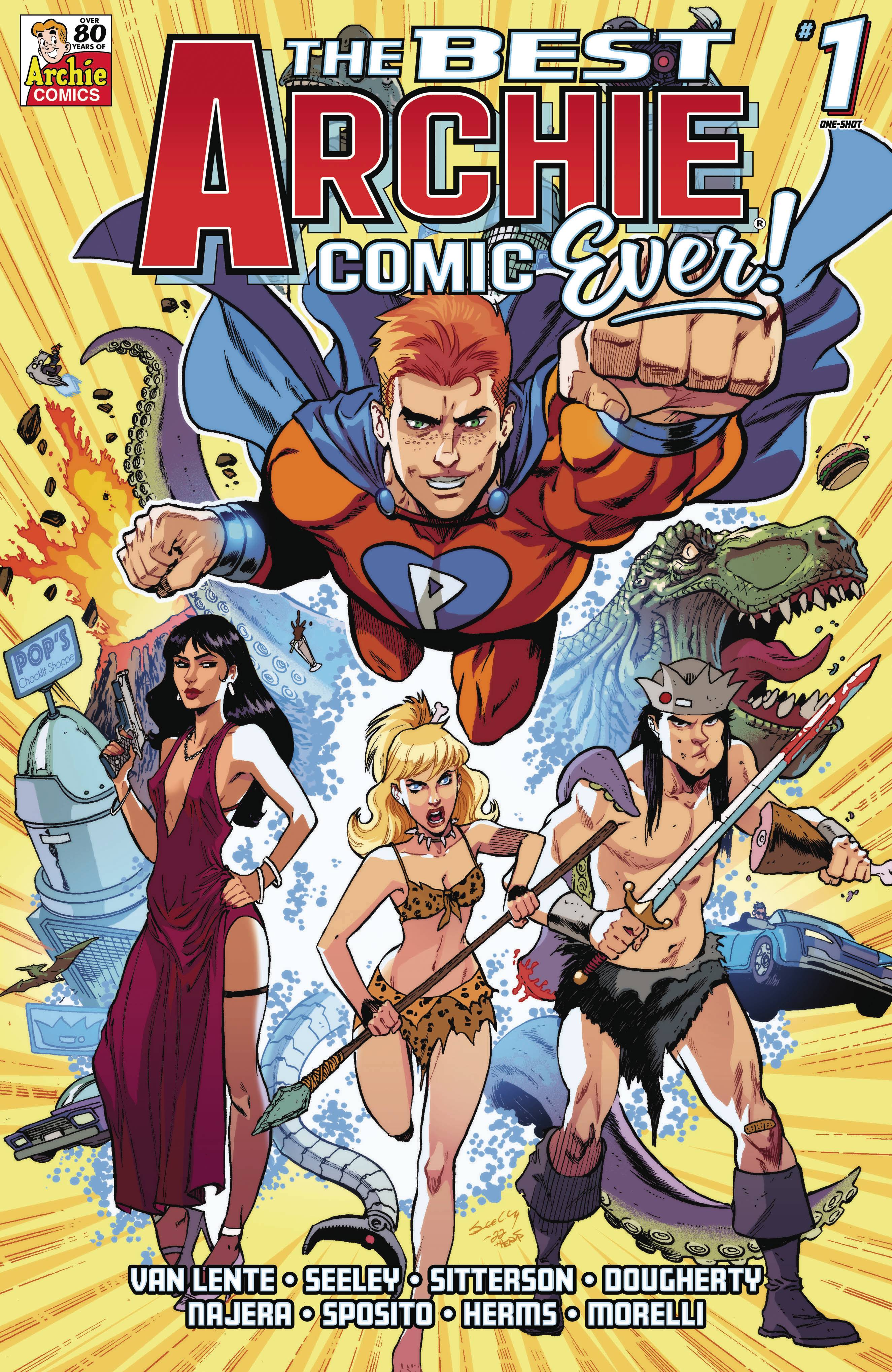 In case you're wondering, the above-pictured
The Best ARCHIE Comic Ever! #1
consists of the aforementioned Pureheart story, a B&V Spy Girlz story, and a Jughead the Barbarian story (none of them in the classic style).
With very few one-shots coming out these days as it is, why is Archie Comics doing random AU stories? And why are they hyping it? I'd rather have canonical stories set in Riverdale.