1
« on: October 19, 2018, 03:09:05 am »

Sometimes I wish Marvel Comics would go out of business. I've heard rumors that Disney doesn't think it's worth the trouble to publish new comics, and would rather just license the characters to someone else that's interested. They may well have a point there.


Heh...let Time-Warner have them. High time for a combined DC/Marvel universe!!

Actually, there was a point in the 1980s at which there was a serious possibility of that happening -- I don't think it would happen now. Disney
bought
Marvel for its intellectual properties... the
characters
, and that was a smart business decision that is making the Disney Company a TON of money off of movies, television, and merchandising of those characters. The Marvel characters have been
very
profitable for the Disney company -- the sole
exception
to that rule seems to be in the comics publishing business, where they're raking in mere peanuts; barely worth the effort to keep going.
Disney could certainly
license
the Marvel characters out to DC Comics for the purpose of publishing comic book stories, but you won't see a combined DC/Marvel universe unless Time/Warner can be certain that any characters created outside of the DC Comics publishing operation are OWNED lock, stock & barrel by WB. In other words, if Marvel Comics as a publishing operation wholly owned by Disney ceased to exist, Disney would license the Marvel characters to another comic book publisher -- in exactly the same way that Disney even now licenses Fantagraphics, IDW, JoeBooks, Papercutz, TokyoPop, and other publishing entities to utilize its company-owned properties Mickey Mouse, Donald Duck, Goofy, and Uncle Scrooge McDuck... or
any
of their more contemporary animated characters from recent CG-animated films. Of course there's someone at Disney who still passes judgment on the finished product and says what you can or can't do with those characters, or what needs to be changed before they'll approve it for publication.
Speaking of which, while Marvel Comics hasn't ceased operations as a publisher
yet
, the licensing of the Marvel characters to other publishers (in this case, IDW, who have already served the Disney company well as publisher of its classic animated characters) has already begun...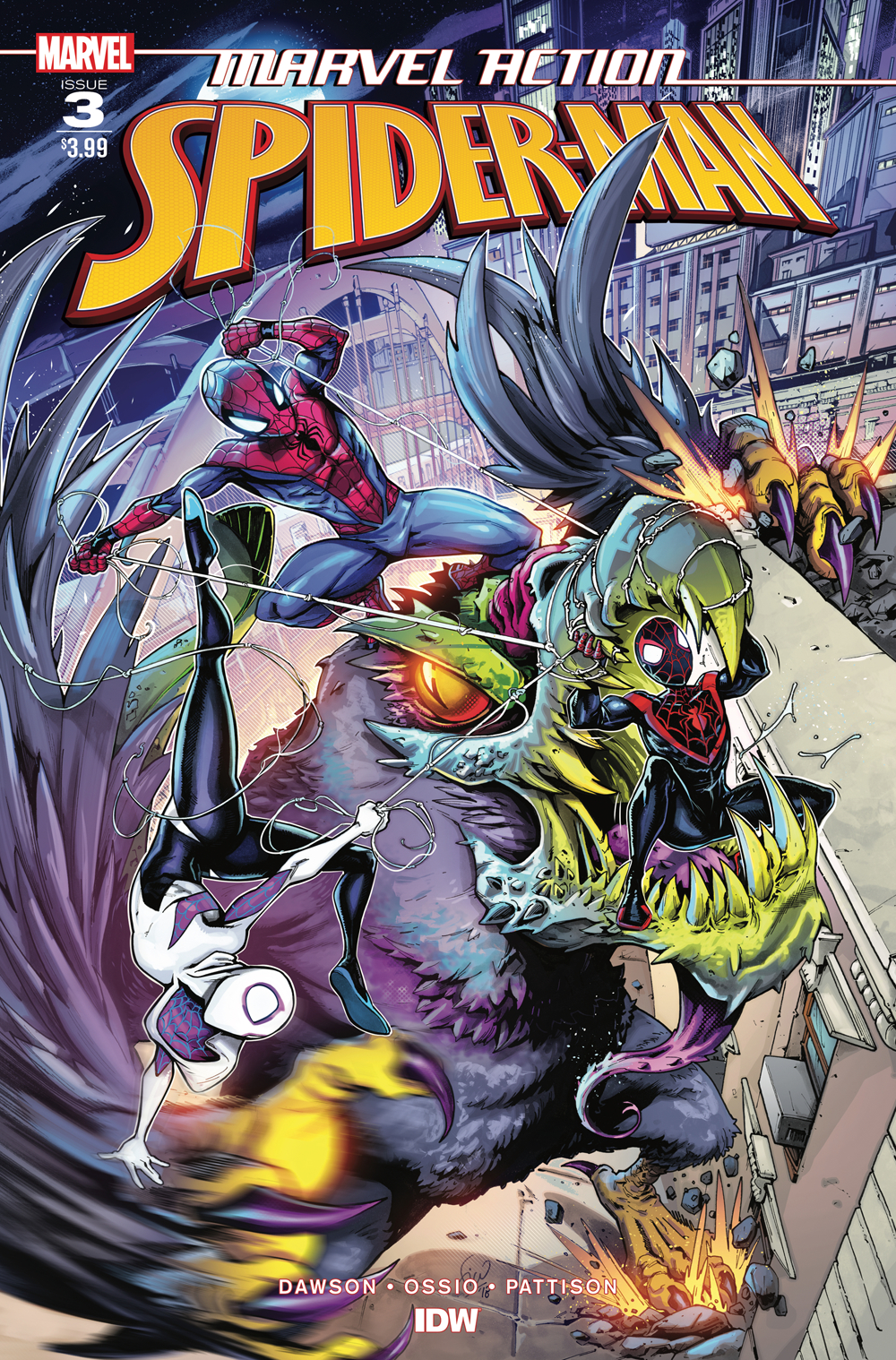 And of course, there's THIS, which already happened a while ago, so the Disney company isn't necessarily going to grant any
one
publisher exclusive rights to publish comics featuring the Marvel characters, should the formerly-unthinkable happen and Marvel Comics itself cease operations as a publisher. In this case, Marvel is actually producing the digests itself using its library of material, while ACP is functioning in purely a business capacity, responsible for taking care of the printing, distribution, and accounting of the Marvel digests, and sharing the profits with Marvel according to some predefined split.