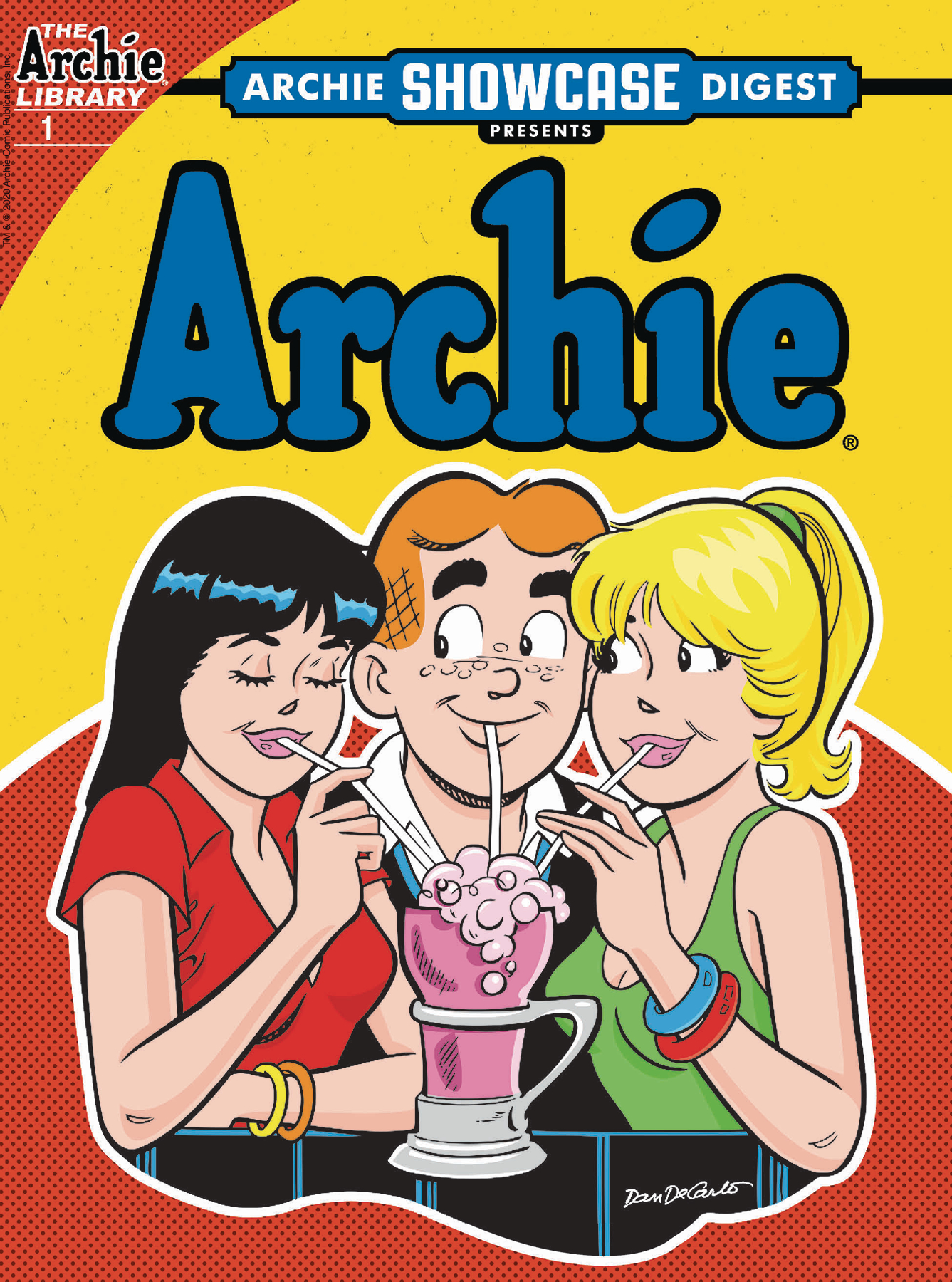 ACP is launching a new digest title,
ARCHIE SHOWCASE DIGEST
. No information about whether this is another "limited series" digest title of 12 issues like
ARCHIE 75th ANNIVERSARY DIGEST
(2016-2017) and
ARCHIE MILESTONES DIGEST
(2019-2020) so far, but I'm intrigued by the solicitation copy which reads
"The Archie Showcase digest series will place the spotlight on Archie Comics' hottest characters"
. Well, if it's a 12-issue limited digest series, then we'll only get the top-selling dozen characters: Archie, Betty, Veronica, Jughead, Reggie, Sabrina, Josie (and the Pussycats), Cheryl Blossom, Kevin Keller (...or maybe not), Katy Keene, Mr. Weatherbee, and...
Moose? Dilton? Ethel? Chuck? Mr. Lodge? Miss Grundy? Li'l Jinx? Who knows. MAYBE
Super Duck
, since he's got a current floppy comic limited series... but I kind of doubt it. More than likely the only characters being "showcased" here will be those that have figured significantly on RIVERDALE or other ACP video series.
Characters who I'd like to
wish
would get a SHOWCASE digest spotlight issue, but who probably
won't
(even though they could find more than enough stories to fill a Jumbo Digest), because I don't think ACP would be that daring to risk an issue not selling (sure would be nice to be proven wrong, though):
- THAT WILKIN BOY
- WILBUR
- MADHOUSE GLADS
I mean, theoretically, even an irregularly-seen character like Trula Twyst, Cricket O'Dell, Frankie Valdez, Wendy Weatherbee, Raj Patel, Ginger Lopez, or Veronica's cousin Marcy McDermott could have a Showcase issue devoted to them, as long as they could fill enough pages with stories that featured that character (that leaves out Harper Lodge, Toni Topaz, and Shrill...) Not that I'd ever really expect them to do anything like that.
And they've already wasted the entire first issue by devoting the "spotlight" to Archie Andrews -- Whoa! Now
there's
a character who's just not getting enough exposure!!

Well, at the very least, I guess I'll probably get a Jughead, Betty, and Veronica solo digest issue out of the deal (and probably a Reggie one as well), so at least I know it won't be a total loss.
https://www.previewsworld.com/Catalog/MAR201592