Even as the Sword of Damocles represented by COVID-19 hangs like a grim spectre poised to crush Diamond Comic Distributors (and the entire comic shop retailing industry as it has existed in the 21st century), there are new solicitations. Anything could happen, at the time I'm posting this, but the month's ACP solicitations are more exciting collectively than they've been in a while, IMO. In addition to continuing the just-shipped SUPER DUCK reboot (which I thought was funny and just great), here are some of the notables:
SUPERTEEN
Betty Cooper is back! In her own series!! (These are just 2 out of 5 cover variants)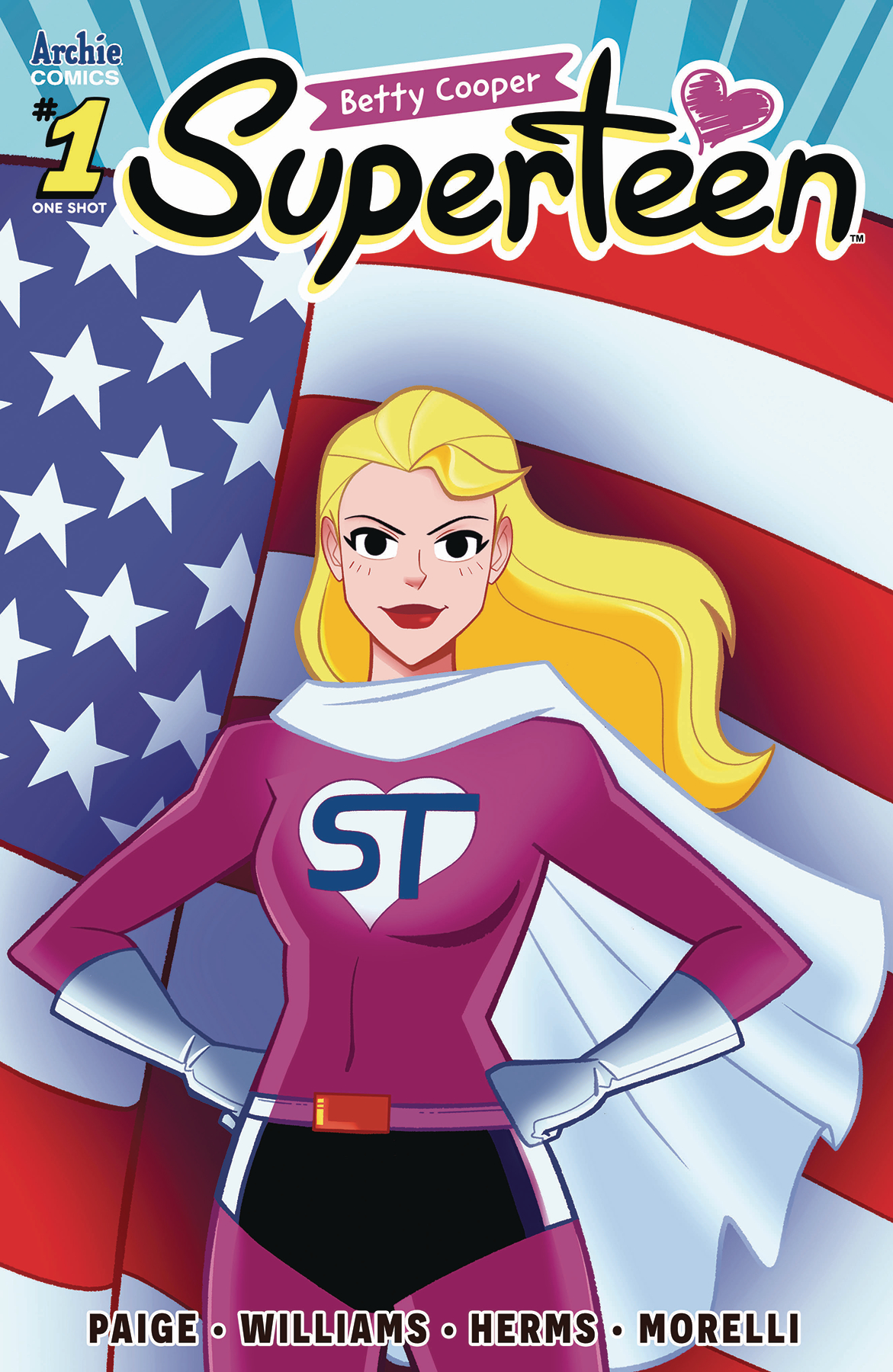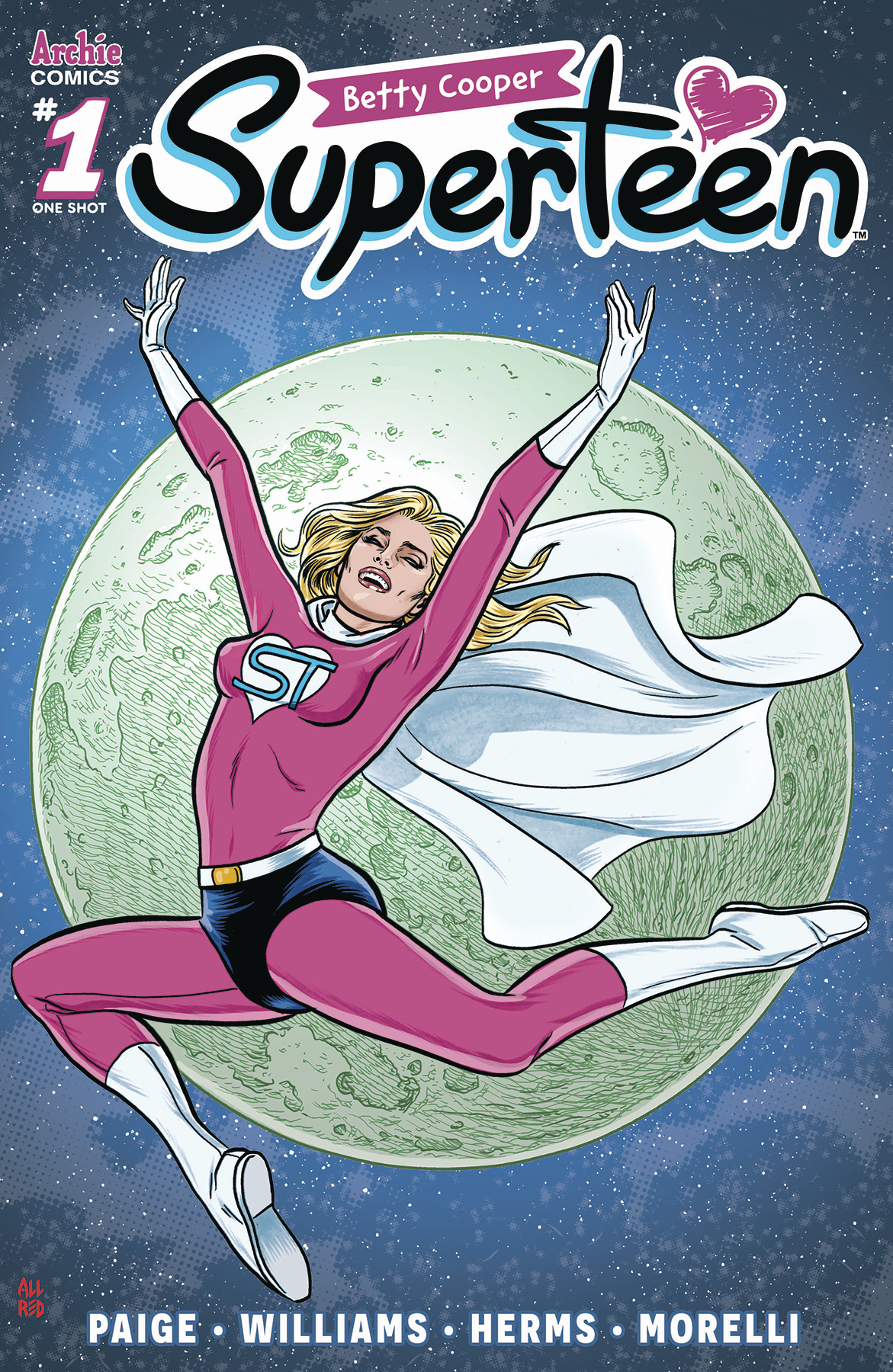 Another Archie crossover miniseries by the
Archie Meets Batman '66
creative team of
Jeff Parker & Dan Parent!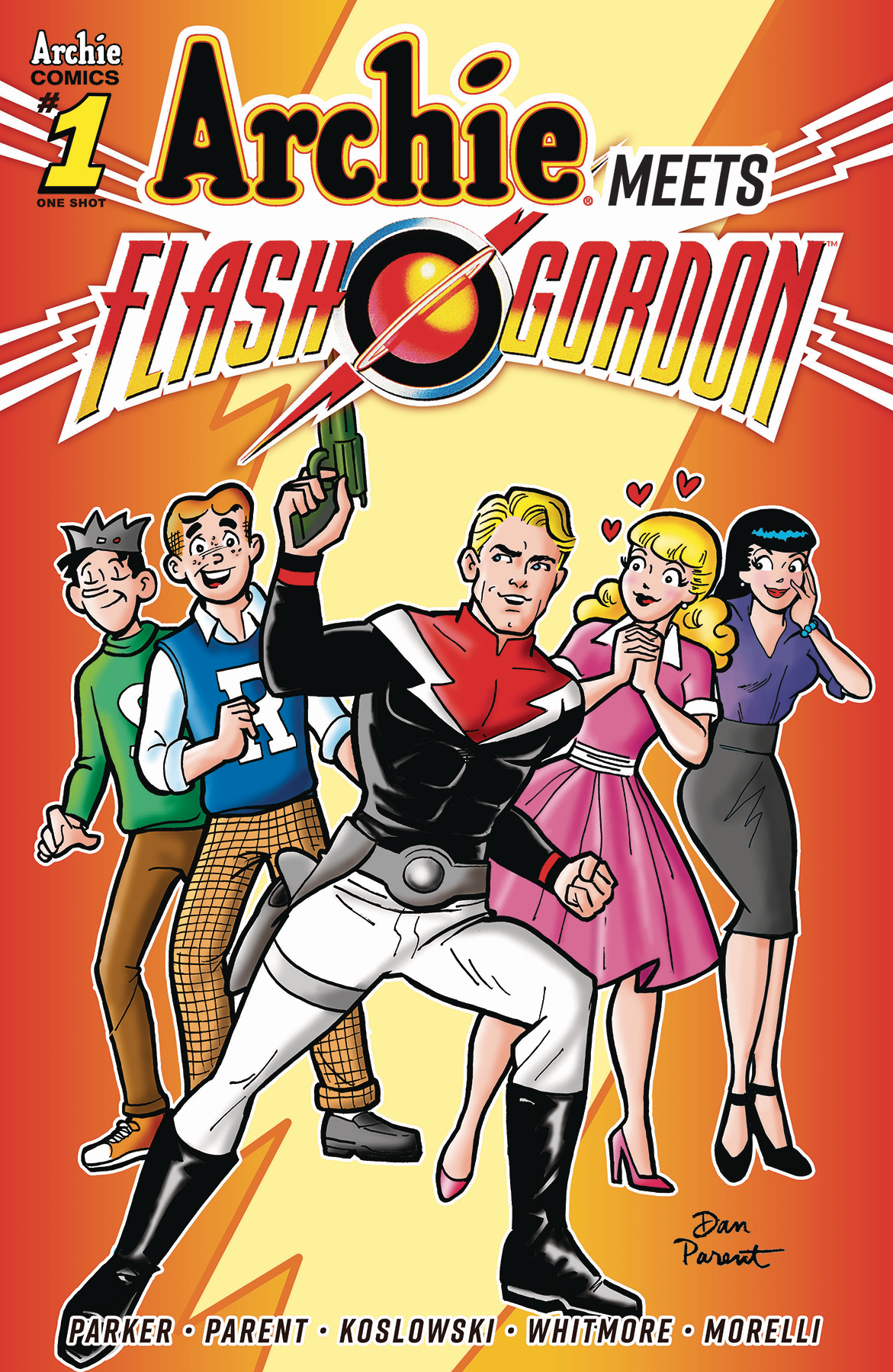 Certainly not one which would have occurred to me. Well, at least they're trying to keep the crossover concept going, but legal logistics probably rule out any kind of 'dream crossover' projects with Star Wars or Spider-Man. Superman would seem to be at least a possibility based on previous AC/DC co-productions, so fingers crossed for next time.
World of ARCHIE 100th Issue Special
: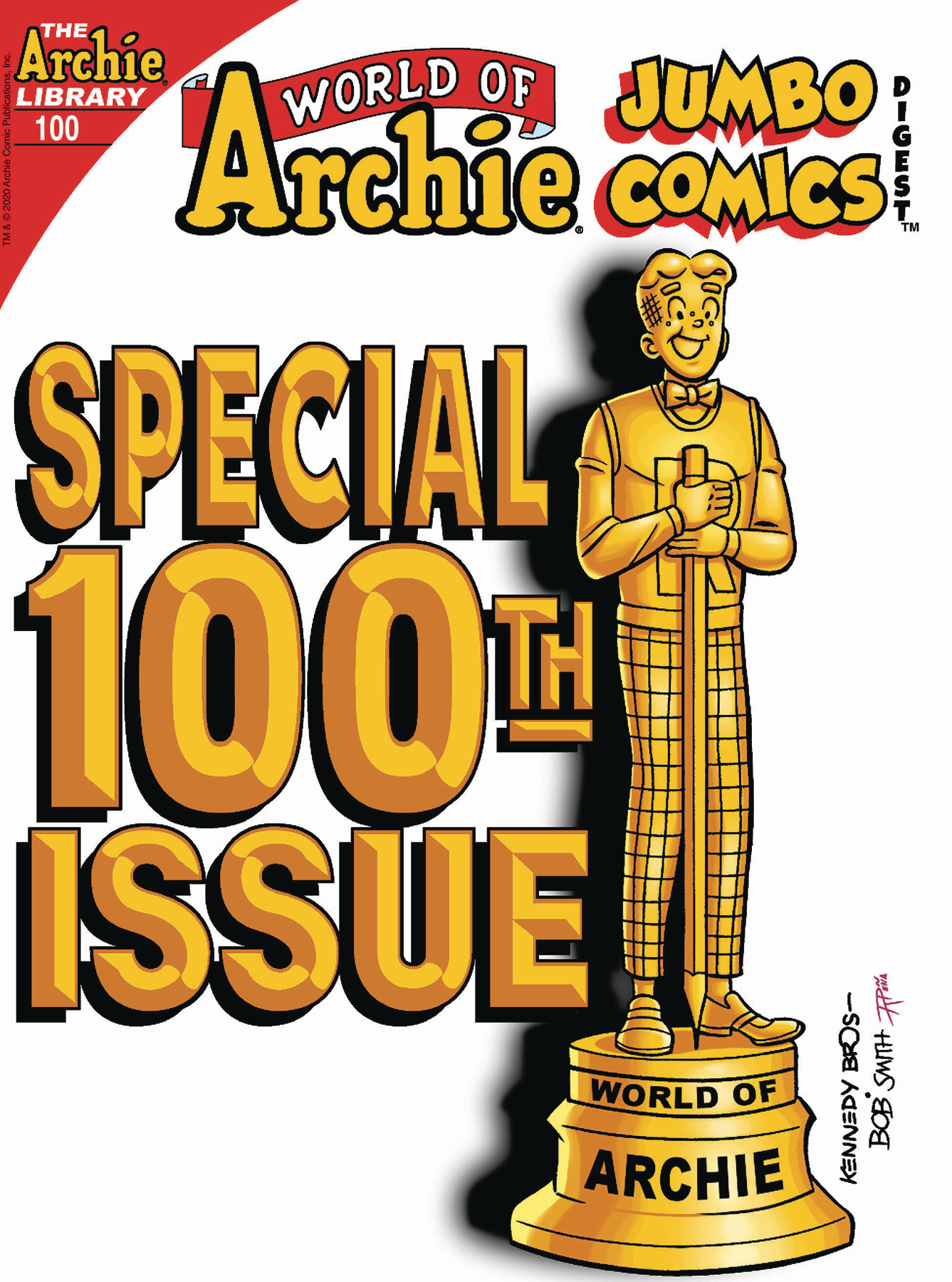 Not on my usual reading list, but I'll certainly be picking this one up (I HOPE!!) based on this solicitation description:
(W) Bill Golliher (A) Various (CA) Pat & Tim Kennedy
BRAND NEW STORY: "Hundreds of Possibilities!" Celebrate the milestone 100th issue of World of Archie! Archie takes a nap only to be awakened by someone pounding on his door. To his surprise, it's his best friend Jughead-but not the Jughead he recognizes. This one belongs to something called the Time Police, and he comes with a warning: all the Archie space time continuum will soon be collapsed into one reality. Archie must join forces with Jughead to save the day-and all of time as we know it!
In Shops: Jun 17, 2020
SRP: $7.99
Ooooh!! An Archie Multiverse story featuring Deputy Marshal Forsythe P. Jones of the Time Police!! SWEET!! Doesn't say whether the new story is longer than the standard digest lead of 5 pages, but one hopes against hope for a one-time exception 20-pager in honor of reaching 100 issues. Certainly sounds like more plot than they can squeeze down into a standard 5-pager, though. FINGERS CROSSED!
On the trade paperback front, there's this (No real details, so it's a crapshoot as to whether there will be any significant percentage of not-previously-collected stories making up this volume):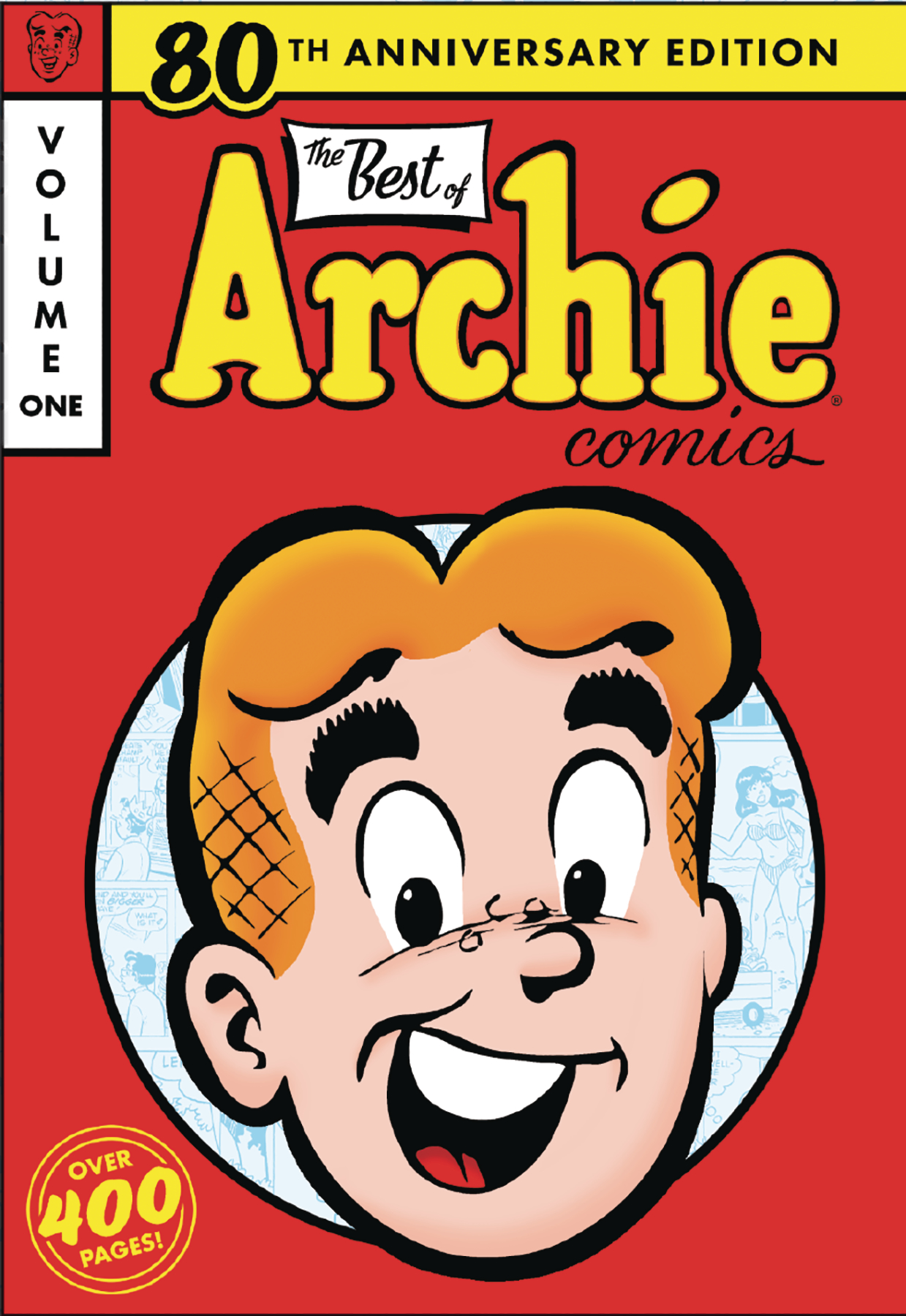 Is it merely the trade paperback version of the earlier-revised HC Deluxe Edition of the even-earlier
Best of Archie Comics Volume 1
trade collection? Or an entirely different remix? No way to tell at present. Buyer Beware!
And of course, the continuing exploits and/or travails of the "All-New, All-Cynical" SUPER DUCK.
NOT
an All-Ages title as you might expect: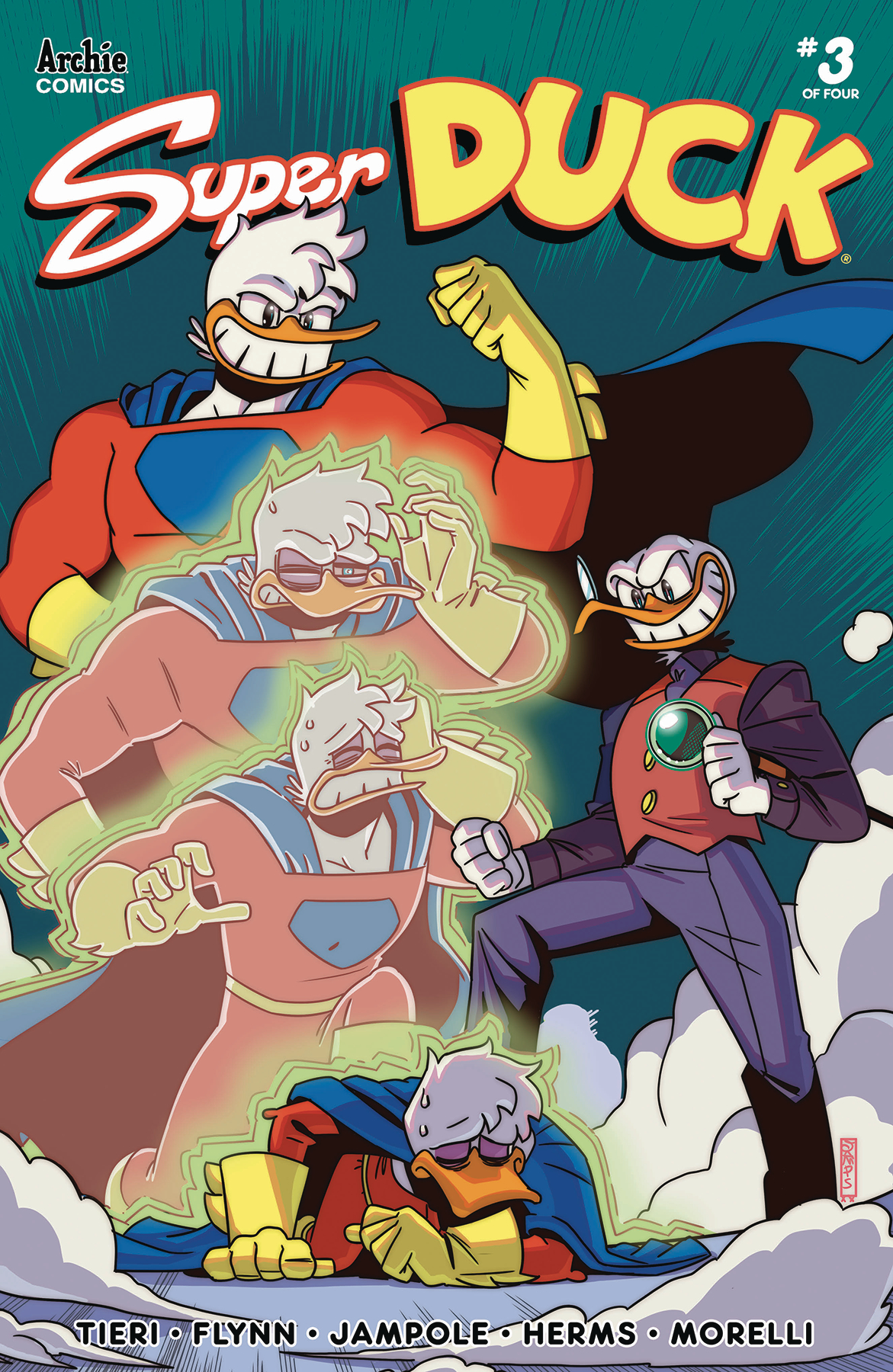 SUPER DUCK #1 read somewhat like a strange fusion of Mighty Mouse and Marvel's Howard the Duck. A complete reboot of the classic ACP character -- no prior familiarity necessary. Highly recommended by this reader!
Finally, on the Archie-peripheral collectibles front, there's THIS book (for a mere $5 cover price) from ACP licensee BuzzPop: